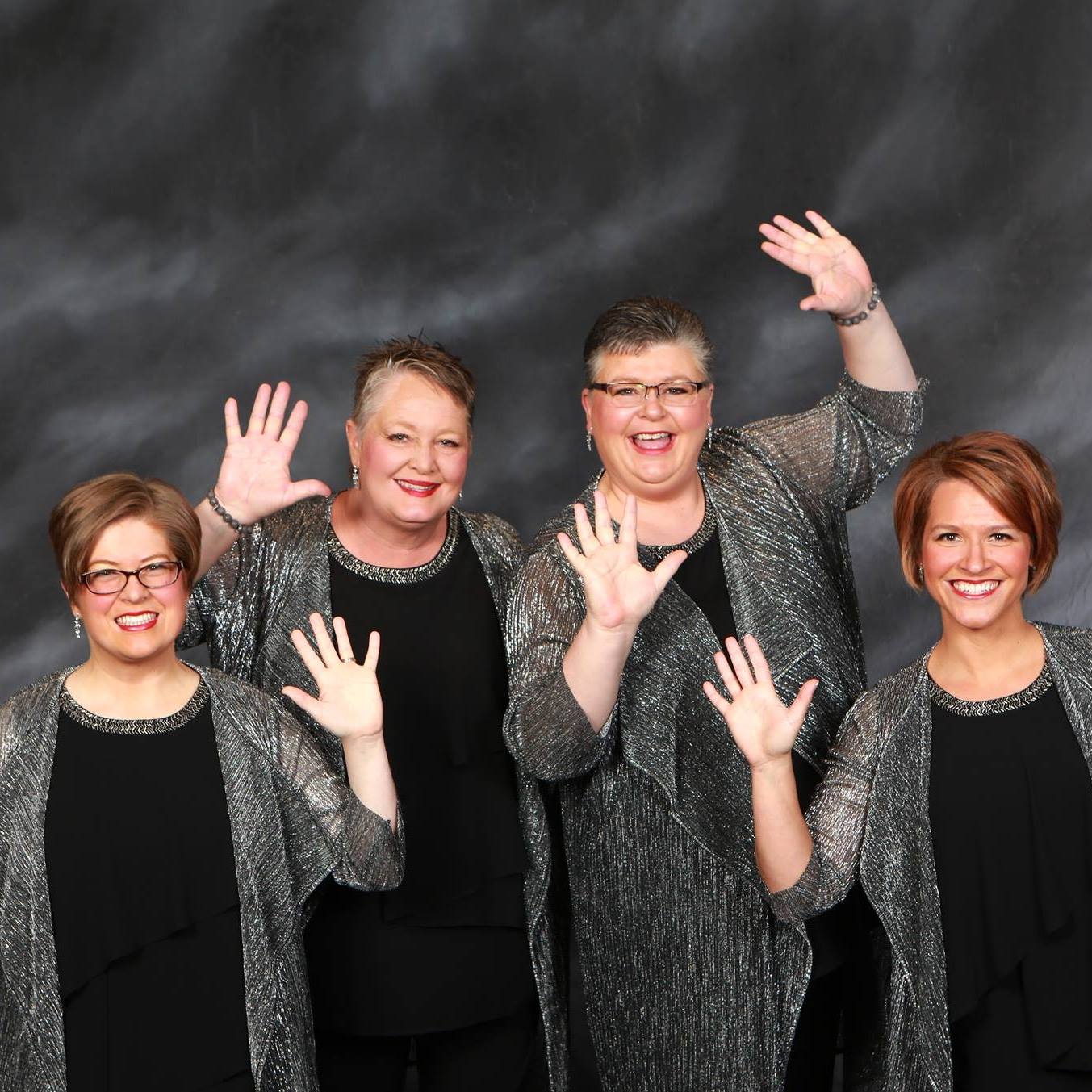 Up to Note Good Quartet is a fun-loving quartet made up of members of the newly merged Motor City Blend Chorus.  Brought together by their love of Barbershop and bad puns, they formed in the winter of 2014.  Sixteen months later they competed at their first Regional Competition where they placed 5th and were awarded the Novice Trophy.  The following April they competed again and placed 4th, improving their previous score by 65 points (this is no small feat in the Sweet Adeline world)!   Up to Note Good enjoys singing a wide-range of music styles including pop classics, top 40, and traditional barbershop arrangements.  In addition to having a great blend musically, they have a great friendship off-stage as well.  Balancing equal parts practice and fun they are continuing to grow as a quartet, and are excited about where this journey is taking them.
Kris Mueller sings lead.  She started in Sweet Adelines with St. Louis Harmony Chorus and has been singing with Great Lakes/Motor City Blend for 12 years.  Her background as a speech pathologist has been a tremendous benefit to the quartet.
Rachel Lunning sings baritone and is a proud new mom to son Ollie.  Her dogs Yogi and Baxter are our unofficial mascots and have prepared us to keep our composure even if WWIII were to break out on the stage in front of us.  She has been a Sweet Adeline for 6 years.
Pam Glass sings bass.  Anyone that knows her can tell you that in addition to being a fantastic bass, she is a proud grandma to her grandsons Devin and Bryson.  She has been a Sweet Adeline for 6 years.  This is her first quartet experience.
Andrea Kal sings tenor.  Her introduction to Barbershop came from her grandfather Art Schulze, who sang as far back as she can remember.  She found Sweet Adeline's 5 years ago, and this is her first quartet experience.